Free shipping on orders over Rs.499
Heavenly coffee & Incredible food
Our signature Café in Patia, Bhubaneswar has been carefully curated to give our esteemed customers an exposure to truly specialty coffee drinking.

Our logo and the coffee journey from farm to cup has been captured on the wall by reputed Saura Artist "Brajeswar Pattnaik".

Apart from connecting customers with the tribal roots of our coffee, the café provides an educative journey to the world of coffee, especially specialty coffee. We have a live roastery and our coffee bar is equipped with all specialty coffee equipments. All our baristas are trained in brewing specialty coffee.

To complement our coffee, we have in-house healthy baking and a live continental kitchen to serve fresh and low calorie continental spread.

We get all our continental herbs from a partner NGO in the Himalayas

Our cafe provides an authentic tea drinking experience with range of teas from Darjeeling (First Flush, Second Flush, Oolong, Green and White Teas) and herbal teas from Uttarakhand (Chamomile, Rosemary, Thyme and Peppermint)

Our café's signature offer is the unique engagement we create through variety of events ranging from coffee tasting to stand up comedy, literary events, open mics and live musical performances.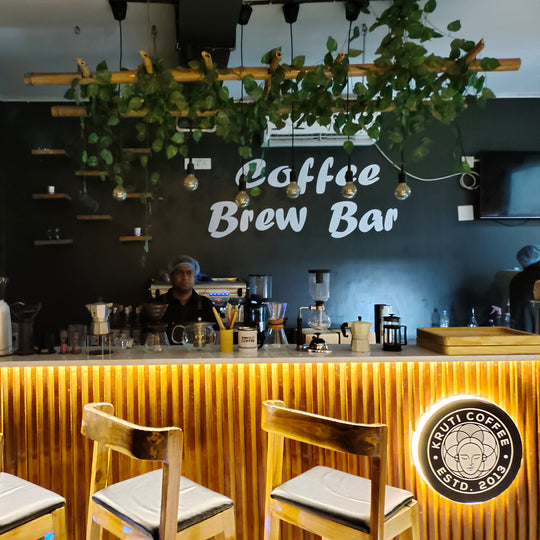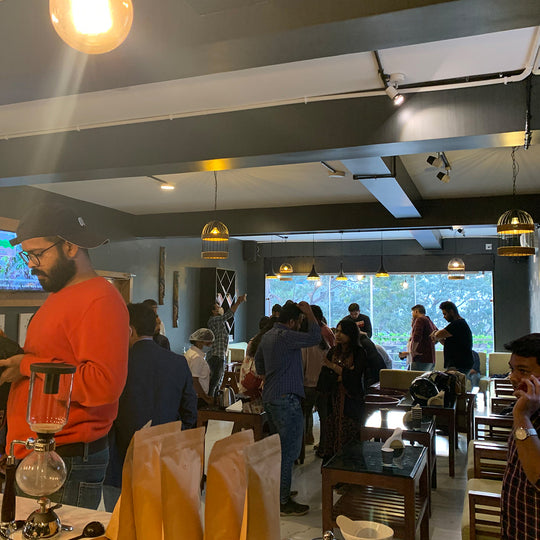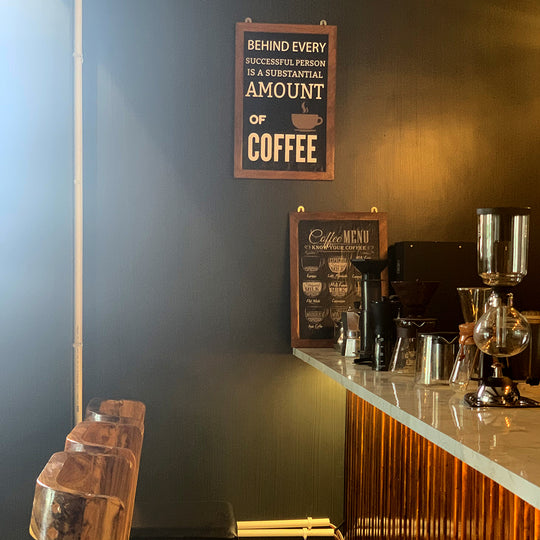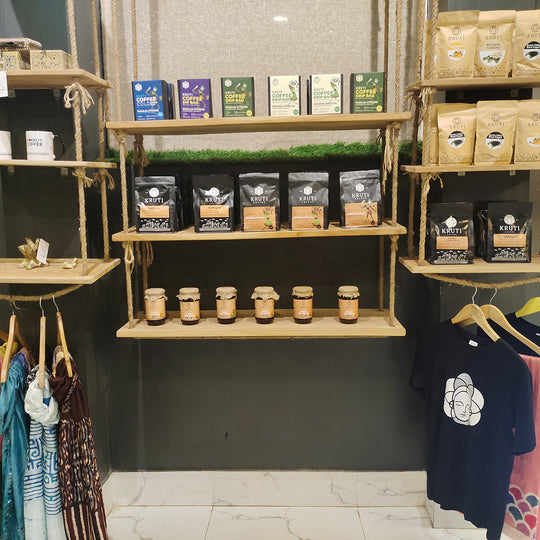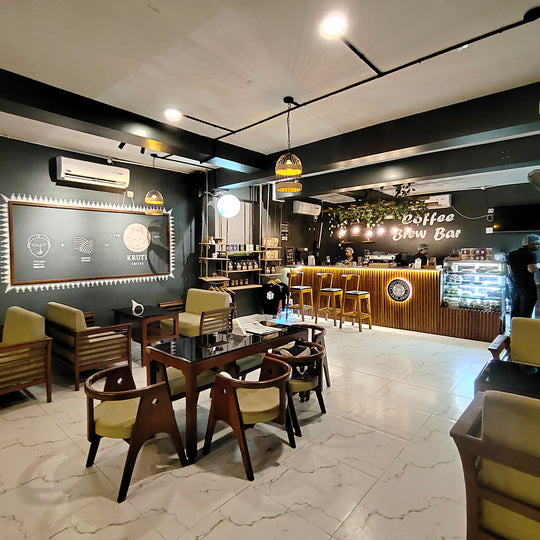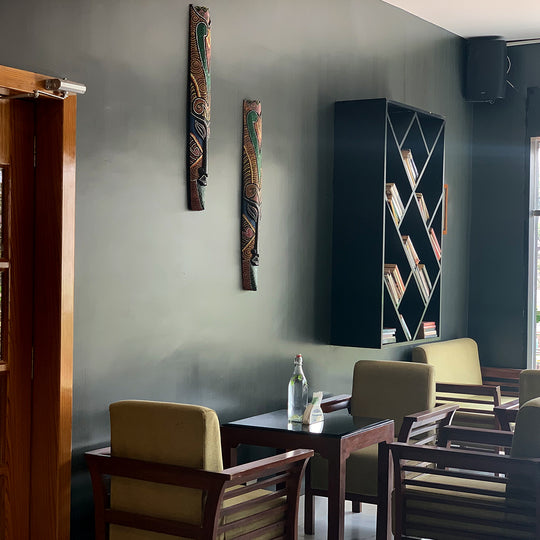 % section 'mailing-popup' %