Free shipping on orders over Rs.499
Majhi Coffee Kruti Coffee
Kruti Coffee Seawoods is Navi Mumbai's first specialty coffee café and the only truly bean to cup café.

The simple yet functional design of Kruti Coffee represents the go getter spirit of Mumbaikars.

The spirit with which Navi Mumbaikars have accepted Kruti Coffee as their won inspires us no bounds.

We are the only café in Navi Mumbai that has its own signature specialty coffee roasts (single origin and blends) that have been roasted as per standards set by SCA.

Apart from our signature specialty coffees, we pride our spread of authentic continental spread and in-house bakes.

Do drop in to get an unforgettable experience at Navi Mumbai's only authentic specialty coffee outlet.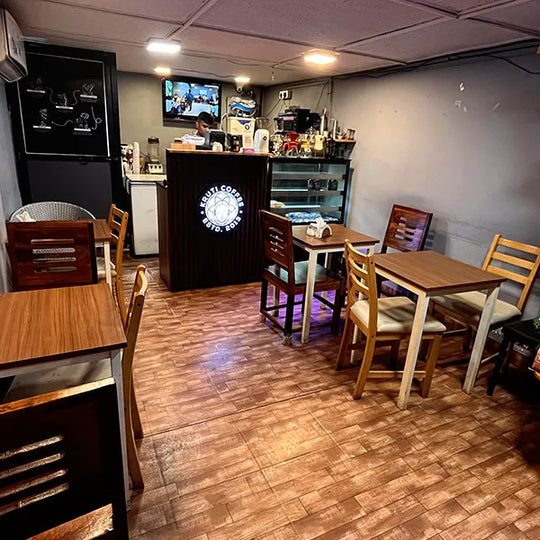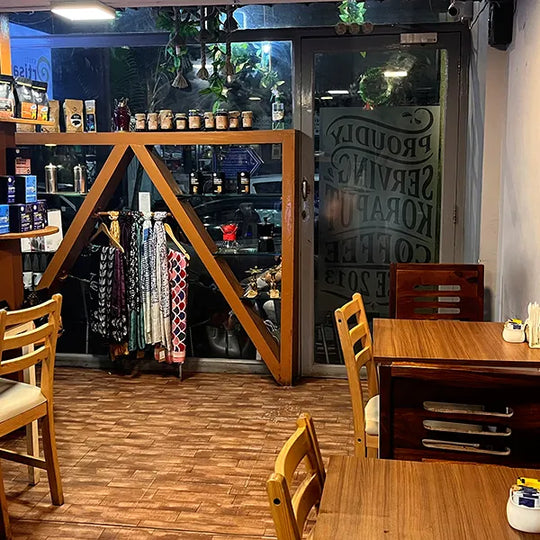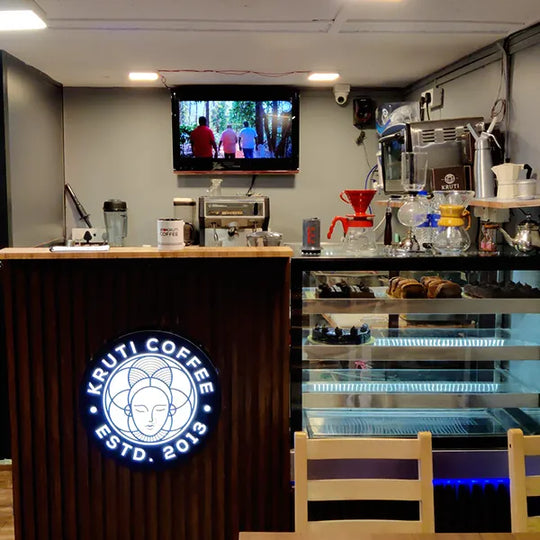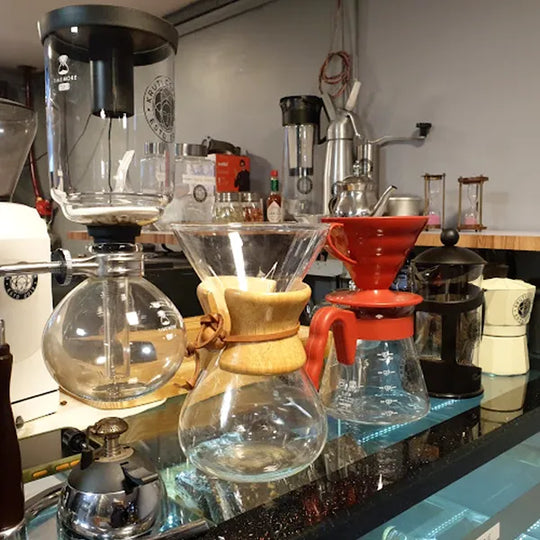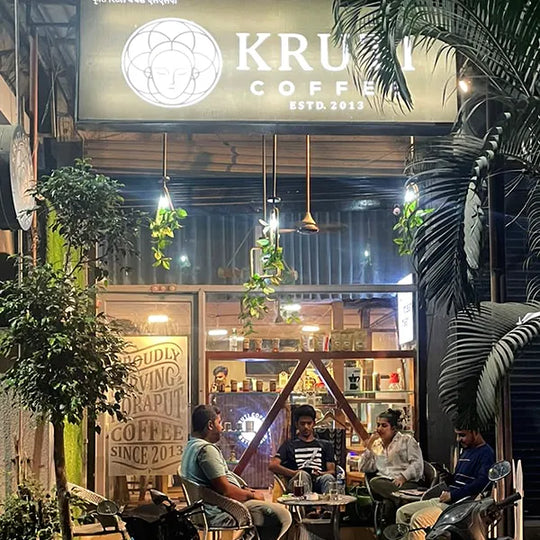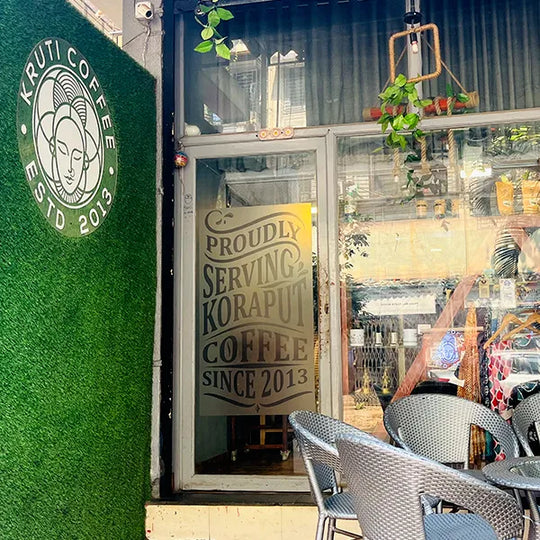 Navi Mumbai Kruticoffee
Shop No 1, Om Shreeji Apartments, Ram Bhau Sudama Bhoir Marg, Karave Nagar, Karave Village, Seawoods West, Sector 44A, Nerul, Navi Mumbai, Maharashtra 400706

Open Mon – Sun 8am – 10:30pm

📞+91 8591725229

% section 'mailing-popup' %